The GLASGOW series has been designed for hybrids (Fuji X Series, Olympus PEN, and Panasonic Lumix G). For a half-day, full-day or weekend photo escape. Space-saving, protective and easy to transport, the GLASGOW 10, 11 and 12 will seduce the amateur photographer with their practical aspect. Take out very quickly your equipment and don't miss any street photos !
This Starblitz GLASGOW11 shoulder bag is :
- External dimensions : 16 x 12 x 13 cm
- Anti-scratch and rubbing interior fabric
- 3 types of scope : handbag (handle), shoulder bag (strap), belt bag (loop)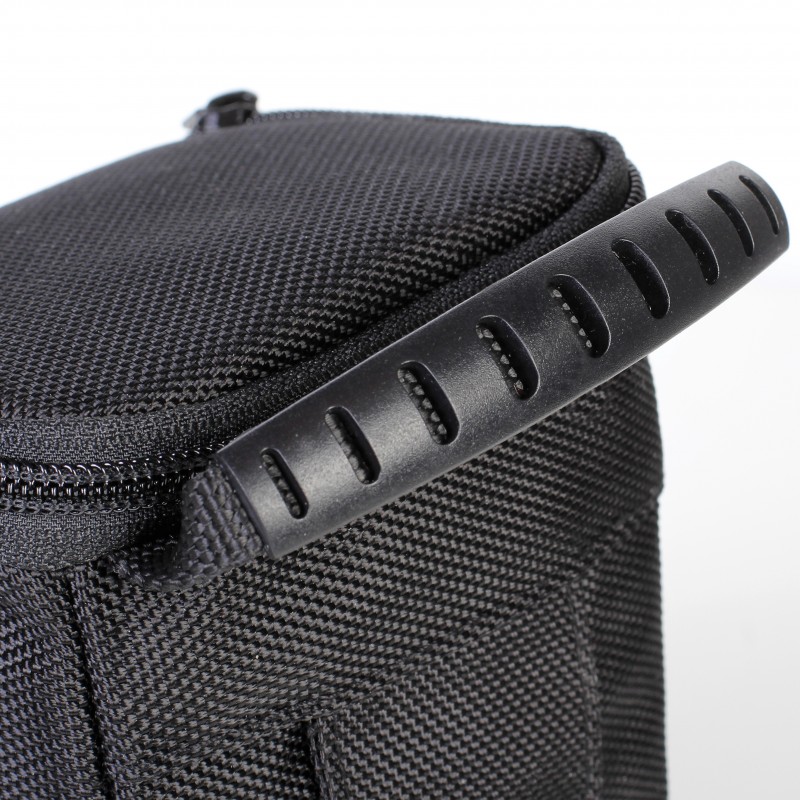 - Protection : ultra soft interior fabric with a separating partition
- Capacity storage : front pocket, internal mesh
Example of accessories you can add : Hybrid + 1 optic (58 mm diameter) + personal effect + emergency photo equipment
Exemple d'appareils hybrides compatibles :
Canon EOS M series
Fujifilm X series
Nikon 1 J series
Nikon 1 S series,
Nikon 1 V series,
Olympus PEN
Panasonic Lumix DMC-GF series
Panasonic GX series
Sony Alpha a5000-6500 series
Find out the full Glasgow range with other models like GLASGOW10 and GLASGOW12.